The term 'community milling' can be misleading, since this type of milling, also known as service or posho milling (the latter used in Eastern African countries), should not be frowned upon from a business perspective.
Community mills can grow into a lucrative business for the entrepreneur or small business owner, whilst providing an invaluable service to the local community.
Read on and watch videos to learn more about community milling, its benefits, opportunities for African entrepreneurs, three entrepreneurs who've made a success of it in Lesotho, the best mills to use for community milling, as well as frequently asked questions about Roff's Posho mill.

What is community milling?
Rural regions consume a significant share of the maize meal in Africa, since it's a staple food. But with unstable maize prices and high transport costs, rural maize meal prices are increasing.
This is a concerning trend, but it can be addressed: by reducing input costs, consumer prices can be kept down. Community milling helps by bringing the mill to the community to keep costs for the end-user as low as possible.
Community or service millers charge members of the local community a small fee for milling their maize, often the staple food of rural families. These millers provide a valuable service to people in rural areas, who cannot afford to travel great distances to have their maize milled or to purchase commercially packaged maize meal from retail shops.
It's a win-win situation for both the entrepreneur and the community he serves. Take Lesotho's Godfrey Kou, Jerry Ntsekhe and Mahala Molapo as example. They are all making a valuable contribution to ensuring food security in their local communities whilst building profitable businesses as well. Their success stories are an inspiration to fellow entrepreneurs.
Community milling creates opportunities for African entrepreneurs
Localised maize milling a.k.a. community milling is a rapidly growing market sector. Some of the reasons it creates real business opportunities for African entrepreneurs include:
Maize meal as a staple food will always be in demand in Africa

Population growth means consumption growth


Maize meal is needed for people, while its by-product can be fed to livestock

Scalability is crucial for African distribution

Choosing the right mill means low operating
costs, from day one of operation
Roff designed its innovative Posho mill to help entrepreneurs start out in community milling.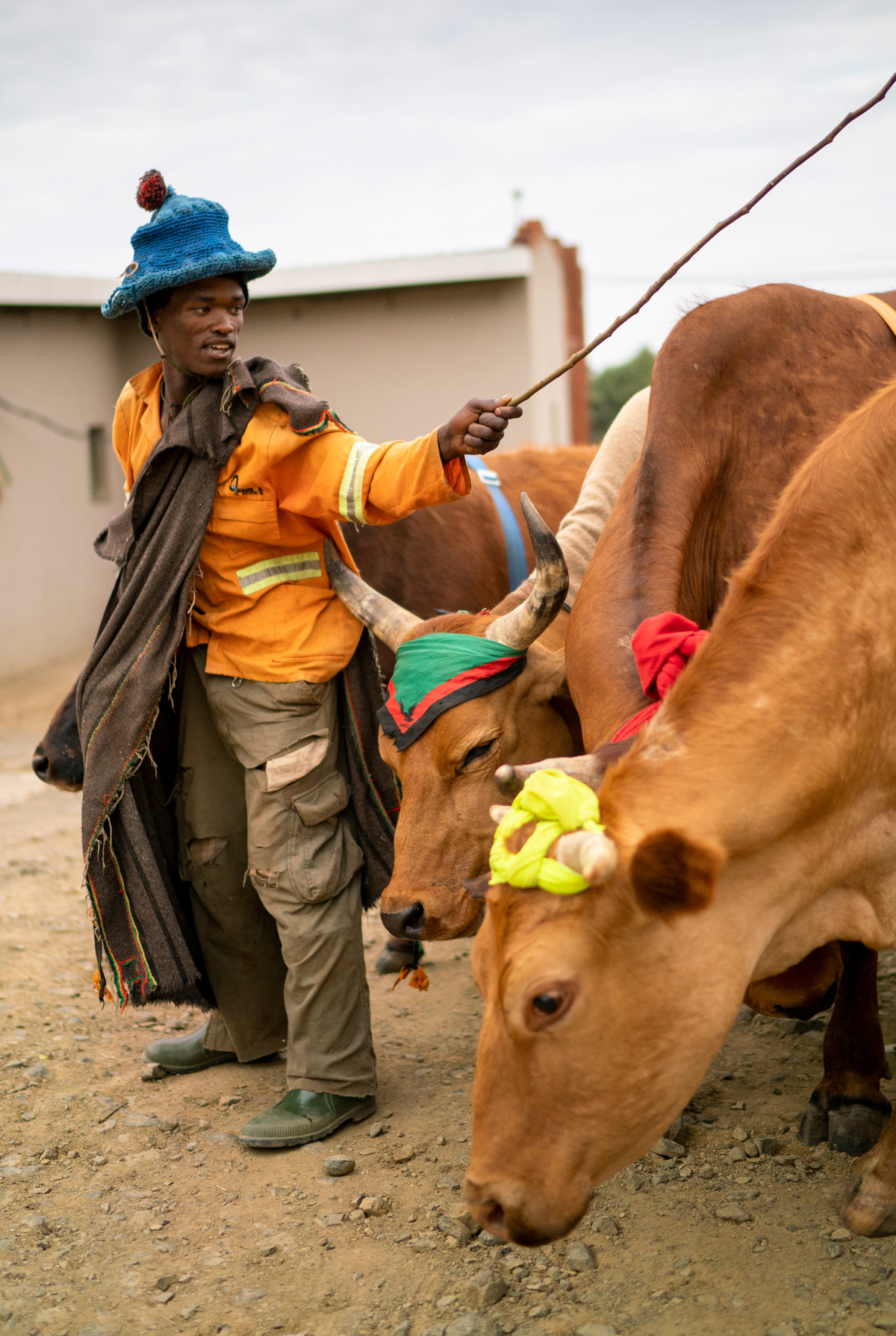 Roff's Posho mill: the ideal mill for community milling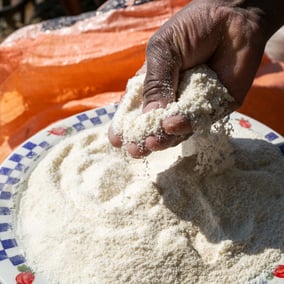 Once an entrepreneur has decided to pursue community milling, one of the biggest decisions will be in which mill to invest – especially in a startup operation.
To serve this specific market, Roff designed its innovative easy to operate Posho roller mill to deliver quality maize meal at a capacity of 750kg per hour, using a small footprint and with optional extras available.
The Posho is a hardworking maize mill with simplified roller milling technology designed for rural productivity. Its real beauty, however, lies in the fact that its lower operating costs can be passed on to the community.
Meet the innovative, compact Posho mill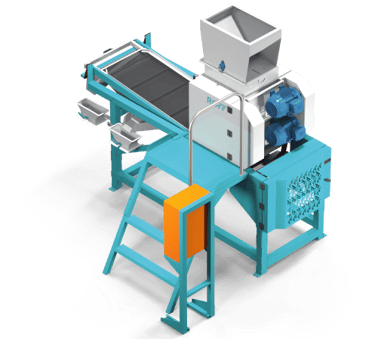 The Posho is designed to help farmers and entrepreneurs bring the mill to the community, limiting overhead costs while still maintaining quality and efficient production levels.
Here are just some of reasons the compact and affordable Posho mill is the perfect solution for community milling and small business needs:
- I

t delivers a quality end-product
- It delivers a valuable by-product
- It's compact with large production value
- It creates profitable opportunities
- It enables the miller to save on transport costs
- Its easy operation makes growth easier
- Low energy, high output
With Roff's Posho mill, the most advanced, small-scale maize milling machine currently on the market, entrepreneurs can build a successful business AND serve their community.
Frequently Asked Questions
Is the Posho the right mill for me? How does a Posho mill owner make money? What is the Posho mill's capacity? Koot Jordaan (Sales Director: Projects) from Roff Industries answers these questions and more.
Final thoughts
Community milling (also known as service or posho milling) not only provides a valuable service to rural communities by 'bringing the mill to the community' and saving them time and money, it's also a profitable business opportunity for the African entrepreneur or small business owner.
By choosing a compact, affordable maize mill from the onset, which boasts low operating costs, has a small footprint and delivers quality maize meal to name a few, such as the Roff Posho roller mill, entrepreneurs will set themselves up for a viable business that yields return on investment.